Subscribe to our newsletter for all the latest news and deals
From the 4th July, we will be offering an appointment based booking system.
This is a change in our business model and has been introduced on the advice of Government guidelines following the COVID-19 outbreak. We have worked hard to ensure that our shops are COVID-19 secure environments that will keep our customers and staff safe.
TO BOOK AN APPOINTMENT, REGISTER, CREATE AN ACCOUNT AND BOOK YOUR FAVOURITE BARBER.
Every customer matters to us and we will always strive to deliver the best and safest service and standard that we can.
If you have any queries on the changes we have made, please email us on contact@barbertown.co.uk

BEST CUSTOMER EXPERIENCE 2018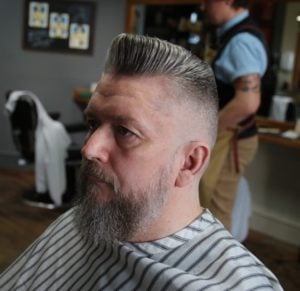 We got a mention..! Check out this article in Worcester News for readers recommendations! READ ARTICLE
Read More »
We specialise in providing a high quality, traditional gentlemens barbering and male grooming service in the Worcestershire area.

BEST CUSTOMER EXPERIENCE 2018